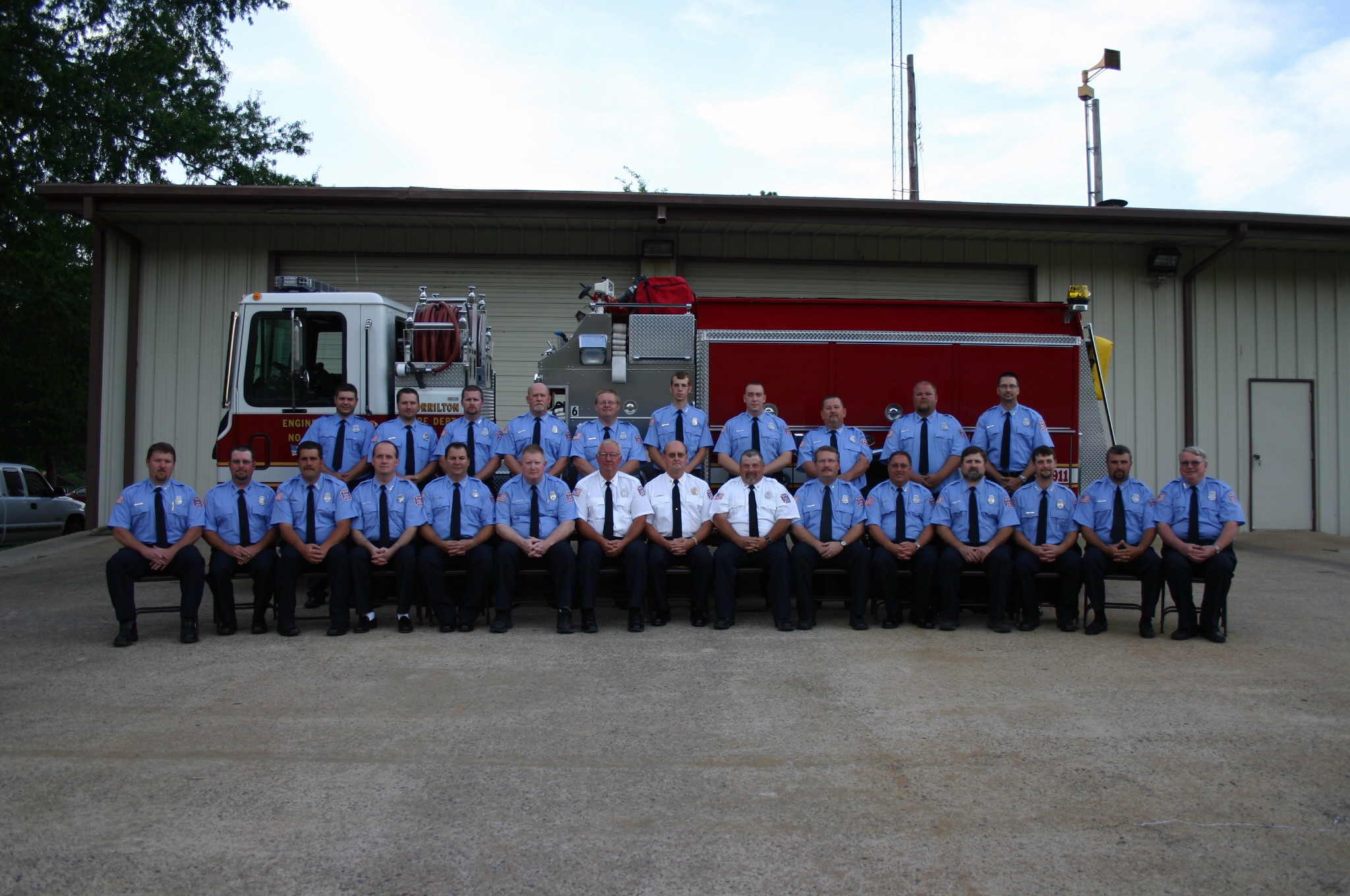 Morrilton Fire Department
Fire Services
Conway County Fire Department Information

District #1
Springfield
Chief Gus Biggers
1923 Hwy 92, Springfield, AR 72157
District #2
Jerusalem
Chief Jeremy McCoy
402 Hwy 124, Jerusalem, AR 72080
District #3
Birdtown
Chief Scott Bridgeman
4553 Hwy 9, Springfield, AR 72157
District #4
St. Vincent
Chief Charles Gangluff
2059 Hwy 95, Hattieville, AR 72063
District #5
Petit Jean
Chief J.R. Rager
40 Jones Ln, Morrilton, AR 72110
District #5a
Ada Valley
Chief J.R. Rager
Ada Valley Road, Morrilton, AR 72110
District #6
Cleveland
Chief David Hull
16 Church Rd, Cleveland, AR 72030
District #7
Center Ridge
Chief Danny Coffman
5800 Hwy 9, Center Ridge, AR 72027
District #8
Hill Creek
Chief Mike Davidson
899 Hwy 92, Plumerville, AR 72127
District #9
Menifee
Chief Jerry Green
PO Box 173, Menifee, AR 72107
District #10
Blackwell
Chief Robert Stobaugh
393 Hwy 64, Atkins, AR 72823
District #11
Overcup
Chief Roy Holtz
2738 Hwy 9, Morrilton, AR 72110
District #12
Sardis
Chief Tim Bengston
212 Sardis Rd, Morrilton, AR 72110
City of Morrilton Fire Department
Chief Earle Eichenberger
Assistant Chief Johnny Henson
901 E Broadway St.
Morrilton, AR 72110
Business Phone: (501) 354-3907
Emergency Phone: (501) 354-3511 or 911
City of Plumerville Fire Department
Chief James Wilson
101 W Church St
Plumerville, AR 72127
Business Phone: (501) 354-2015
Emergency Phone: (501) 354-3113 or 911
City of Oppelo Fire Department
Chief John Payne
8 Municipal Drive
Oppelo, AR 72110
Business Phone: (501) 354-2454
Emergency Phone: 911
What is an ISO Rating?
The Fire Suppression Rating Schedule (FSRS) is the manual ISO uses in reviewing the fire-fighting capabilities of individual communities. The
schedule measures the major elements of a community's fire-suppression system and develops a numerical grading called a Public Protection
Classification (PPCTM)
Here's how it works:
Fire alarms
Ten percent of the overall grading is based on how well the fire department receives fire alarms and dispatches its fire-fighting resources. Our field
representatives evaluate the communications center, looking at the number of operators at the center; the telephone service, including the number of
telephone lines coming into the center; and the listing of emergency numbers in the telephone book. Field representatives also look at the dispatch
circuits and how the center notifies firefighters about the location of the emergency.
Engine companies
Fifty percent of the overall grading is based on the number of engine companies and the amount of water a community needs to fight a fire. ISO
reviews the distribution of fire companies throughout the area and checks that the fire department tests its pumps regularly and inventories each
engine company's nozzles, hoses, breathing apparatus, and other equipment.
ISO also reviews the fire-company records to determine:
- type and extent of training provided to fire-company personnel

- number of people who participate in training

- firefighter response to emergencies

- maintenance and testing of the fire department's equipment

Water supply
Forty percent of the grading is based on the community's water supply. This part of the survey focuses on whether the community has sufficient water
supply for fire suppression beyond daily maximum consumption. ISO surveys all components of the water supply system, including pumps, storage, and
filtration. To determine the rate of flow the water mains provide, we observe fire-flow tests at representative locations in the community. Finally, we
evaluate the distribution of fire hydrants.
For more information on ISO's public-protection ratings, read ISO's PPC Program: Helping to Build Effective Fire-Protection Services.
Need a copy of the Fire Suppression Rating Schedule (FSRS)? Download an order form and mail it to ISO. Or call us at 1-800-444-4554.
For more information . . .
. . . on the Fire Suppression Rating Schedule, contact ISO. You can also call us at 1-800-444-4554.